La liga - Normativa aplicable
6 years 6 months ago
-
2 years 5 months ago
#137343
by gatifun
LaLiga Normativa Aplicable
---
---
SWOS VERSION PARA JUGAR
Descarga aquí
---
LEAGUE/SEASON OVERVIEW
sensiblesoccer.de/online-leagues/la-liga
---
Participantess:
Hasta 16 jugadores: UNA DIVISION
+16 JUGADORES=1ª DIV. = 8 JUGADORES // 2ª DIV. = Resto de jugadores

Se procederá a consulta entre los jugadores en el canal LALIGA para decidir si se divide en primera y segunda divisones.
Suben / Bajan:
2 suben
/
2 bajan
Exception:
4.6.
---
Úneta al CHAT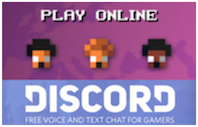 ---
1. CONFIGURACIÓN DE JUEGO

1.1. Game length: 3 min
1.2. Pitch: Random
1.3. Equal: OFF
1.4. Teams: Libre elección (Databases 96/97 and edited custom teams based on 9697 teams)

1.5. Tácticas personalizadas : El jugador de casa decide
1.5.1. Modo de juego = DIY LEAGUE, 1 leg (al azar el primero que juego en casa)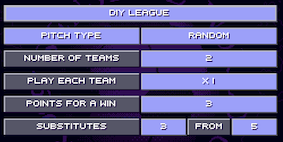 El jugador de casa (el primero que le toque en casa) puede usar táctica personalizada. Si lo hace, el otro jugador puede usarla también. Si el de casa no la usa, el de fuera no puede usarlas.
Si una táctica personalizada es elegida por el jugador de casa, el oponente puede usar cualquier otra disponible en el disco si no tiene una propia (excepto si es la táctica del oponente y no te deja usarla, ya que es suya)
Opcional: Acuerdo entre los jugadores (por ejemplo, ambos partidos con tácticas o ambos sin tácticas)
2. Modo online

Si no se acuerda un servidor, p2p tendrá preferencia

2.1 Conexión perdida o desincronización: Si ocurre durante el juego:

En la primera parte: Se juega un juego nuevo añadiendo los goles que se marcaran hasta el momento del desinc al marcador final

En la segunda parte: Se juega una parte más. Se añaden los goles conseguidos hasta el momento del desinc al marcador final
3. Jugar los partidos

3.1 Al unirte a LaLiga aceptas estas bases.
Recuerda: Si no juegas regularmente estás fastidiando la diversión de los otros jugadores.

3.2. La obligatoriedad de juego es del 100%

3.2.1 Si un jugador no juega el 100% de sus juegos, y no lo explica convenientemente en el chat de Discord de forma razonable y/o si sus partidos restantes tienen efecto sobre el título/promotión/descenso, se le borrarán todos sus partidos y puede ser descendido. Si los partidos que le faltan no exceden de una cantidad razonable y no afectan a lo anteriormente mencionado, no se borrarán los partidos o habrá descenso. Se requiere participar en el chat de Discord

3.2.2 Si dos jugadores tienen la misma cantidad de partidos, el primero al que se le borrarán sus resultados será elq ue no haya aparecido y pedido jugarlos, lo que puede verificarse en el chat de Discord.

3.2.3. Si eres eliminado de una temporada por no jugar, debes pedir unirte de nuevo para participar.

3.3. Todos los jugadores de LaLiga tienen que unirse al [discord.gg/MHd7Vg]DISCORD chat[/url]

3.4. En los canales de LaLiga de Discord chat es donde se ofrece y buscar jugar.

3.5. Si alguien no puede jugar la mitad de sus partidos para el día 15 de cada mes, debe decir en Discord si va a intentar jugarlos la segunda quincena y tendrá disponibilidad para hacerlo. Si no dice nada, será borrado sin aviso.

3.6.Límite: No se puede sobrepasar la regla del día 15 de cada mes más de 3 veces seguidas o 5 en un año.

4. Unirte a LaLiga

4.1. All new players who like to participate have to apply in DISCORD channel #applications
4.2. Participation means knowing ISL terms conditions and respecting them.
4.3. Players failing to follow rules will be deleted.
4.5. New players have to start in the lowest league.
4.6. Veterans may be allowed to rejoin ISL one league below their latest appearance (exception: former champions may rejoin ISL1 directly). There are no time-limits to rejoin ISL if the specific player(s) has/have always proved to be fair (no topic about them in tribunal) and kept up with his/their schedule on time. The respective league(s) will be extended in such a case. Relegation places will be extended in such a case. League managers have the last word in any case, though.
4.6.1. League s maximum size for ISL1 = 14! Lowest leagues = 18!
Last edit: 2 years 5 months ago by
gatifun
.
Please Log in or Create an account to join the conversation.
Time to create page: 0.186 seconds